Environment Pollution in a Photographer's View
On November 14th, it was a haze day with an AQI over 200 and I went to Beijing University of Chemical Technology. I took some photo in the campus. Thanks to my basic skills of Adobe Photoshop Lightroom and VSCOcam, it looks pretty good now by enhancing the orange and yellow color, removing the arrow on the ground and cropping into a square one.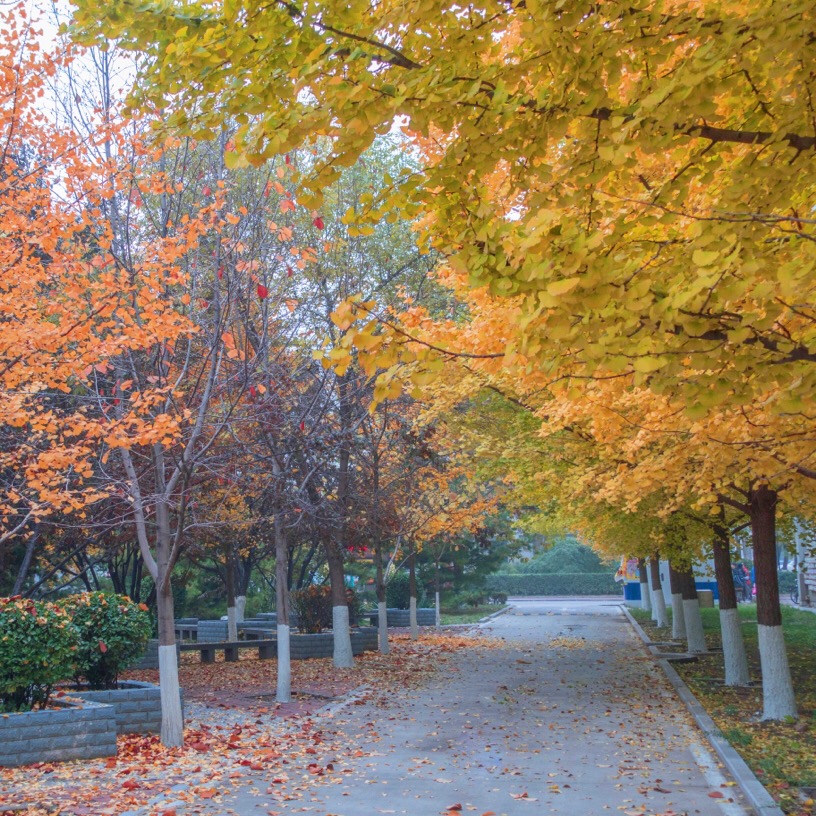 As soon as my surprise fade out, I was feeling sad.
We can use technology stuffs like RAW, Lightroom and VSCOcam to make the leaves become either green or yellow, and even remove the arrow by the "Spot Removal" tool. However, it is impossible to make a blue sky and breathe the fresh air when taking photos in such a haze day. That's why environment pollution is a serious problem.
That's a photographer's view of environment pollution.
And here I ask for the beautiful environment and fresh air.